TOKSYS develops and sells it's monetization platform TOKSYS to small and mid-sized businesses, featuring an integrated charging engine in form of an extensible middleware.
TOKSYS is a monetization platform for web-based, on-demand sales of content and services with highly flexible charging models in multi-merchant ecosystems.
TOKSYS enables customers to implement very easily on-demand eco-systems for the marketing and trade of software, services, digital content and other virtual goods, with white label virtual currencies, advanced charging models like hybrid charging and a multi-partner marketplace management system.
Saving time and cost of the most valuable resources, reducing risks and shortening time to market.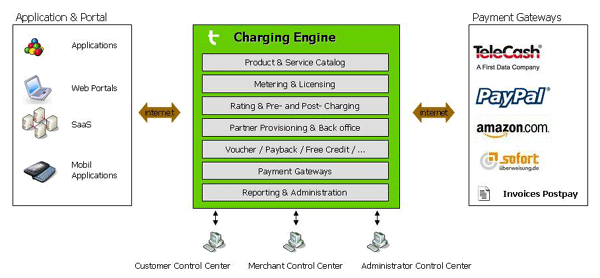 By integrating TOKSYS middleware software components via SOA/XML API in your applications or services, you can decrease time-to-market, save development costs and gain a competitive advantage by presenting more products and services to your customers straight away.
All you need to do is integrate calls to TOKSYS APIs into your application or service, and you're ready to start. It's all designed to give you maximum control with as little additional coding as possible.
TOKSYS gives your sales and marketing teams the power to create new, innovative business models with lowest coding cost and reduced development time. These business models can feature charging models that vary from traditional to hybrid or on-demand charging and that are as versatile and flexible as the pricing plans offered by many mobile phone service providers.